Roeslein Alternative Energy is proud to announce that its Founder and CEO, Rudi Roeslein, has been selected as a recipient of a National Lewis and Clark Conservation Award. These awards are given annually to honor individuals and organizations that have made a noteworthy impact in conservation and conservation causes.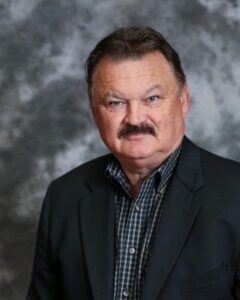 Rudi has been awarded the Pat Jones/York Spirit of the Wilderness Conservation Award for the development of a market-based solution to the competing demands of the need for both sustainable agriculture and renewable energy. This award is presented to an individual who has dedicated their life to the promotion, protection and service of wilderness and natural resources throughout Missouri.
Steve Mowry, President of the Missouri Conservation Heritage Foundation said "Rudi's particular genius has turned an environmentally problematic situation into a win for investors, the community and especially the environment. The achievement of his long-term goals through the use of native landscapes represents a paradigm shift in the way that man works with nature."
Rudi Roeslein's vision is to restore 30 million acres of grasslands on marginal lands throughout the Midwest in 30 years. Beyond that, he hopes to use this as a model to restore hundreds of millions of acres of grasslands around the globe.
"Rudi's commitment to conservation has inspired just the sort of partnerships we need in this country to make serious advancements in natural resource management," Director of Communications Brandon Butler said. "Without buy-in from agricultural and economic interests, conservation fights uphill battles. Rudi's conservation successes and even grander vision for the future is so valuable because he brings everyone to the table and presents mutual benefits. He is a leader amongst leaders."
Rudi Roeslein grew up in south St. Louis, after immigrating to the United States from Austria in 1956. He attended Saint Louis University where he jokes that he majored in soccer and minored in Engineering. Rudi started his career at Container Corporation of America, a composite can manufacturing company, before founding Roeslein & Associates in 1990.
Led by his true passion for wildlife and prairie restoration, Rudi founded Roeslein Alternative Energy (RAE) in 2012. Roeslein Alternative Energy is an operator and developer of renewable energy production facilities that convert agricultural and industrial wastes, along with renewable biomass feedstocks, into renewable natural gas and sustainable co-products. RAE engages in these business operations with a focus on sustainability and environmental improvement. To learn more visit: roesleinalternativeenergy.com