Roeslein Alternative Energy's Director, Chris Roach will speak at the St. Louis Science Center on Thursday, July 27th at 6:30-7:30 as part of the GROW exhibit's Science at Sunset series. Roach will speak on how agricultural and industrial wastes are converted into renewable natural gases.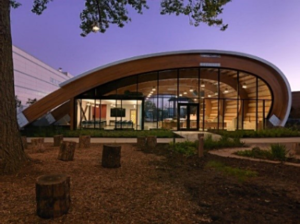 GROW is the first permanent exhibit of its size in the United States that is focused solely on agriculture. Its purpose is to highlight the journey of food from farm to fork through 40 interactive exhibits, demonstrations and events. The exhibit's Science at Sunset series started on June 1st and is held every Thursday until August 10th. It is explained as a "happy hour with great chemistry" where you can enjoy food specials, live music and activities for all ages.
Roeslein Alternative Energy would like to invite anyone interested in this topic to attend this free event.
Roeslein Alternative Energy (RAE) was founded in 2012 as an operator and developer of renewable energy production facilities that converts agricultural and industrial wastes, along with renewable biomass feedstocks to renewable natural gas and sustainable co-products. RAE engages in these business operations with a focus on incorporating native prairie restoration. RAE is a limited liability corporation with its principal offices located in St. Louis, Missouri. To find out more, please visit www.roesleinae.com.