Respecting America's natural grasslands can be as rewarding economically as it is spiritually when you are able to find the right balance of ecological benefits achieved from working with the land as opposed to around it. By working with farmers and landowners, Roeslein Alternative Energy incorporates wildlife, water quality, and carbon sequestration to create a system where the restoration of natural prairie grasses allows farmers to yield additional revenue from otherwise marginal land.
Through the harvesting of diverse prairie biomass for bioenergy applications, farmers and landowners see the economic benefits of biomass production as well as the savings earned through efficient use of the land's water, nitrogen, and energy resources.
Without native plants and their deep roots, heavy rain quickly turns to run-off resulting in rapid rises in water levels, taking with it fertilizers used for farming and destroying natures natural habitats.
Native plants on the Missouri plains have been largely removed over the past 200 years, replaced with farmland, a practice that over the decades has had many serious and unforeseen consequences.
Members of The Missouri Prairie Foundation describe the benefits of native prairie grasses and their ecological services to the environment around them.
MAKING A CHANGE FOR THE BETTER
One of Roeslein Alternative Energy's main missions is to restore and convert 30,000,000 acres of marginal land to native prairie grasses in just 30 years, it's called the 30/30 Vision. This vision benefits farmers economically and positively impacts surrounding ecosystems by creating homes for various types of wildlife, providing erosion control, and preventing flooding. Currently, Roeslein Alternative Energy is undergoing multiple prairie restoration efforts with Smithfield Hog Production.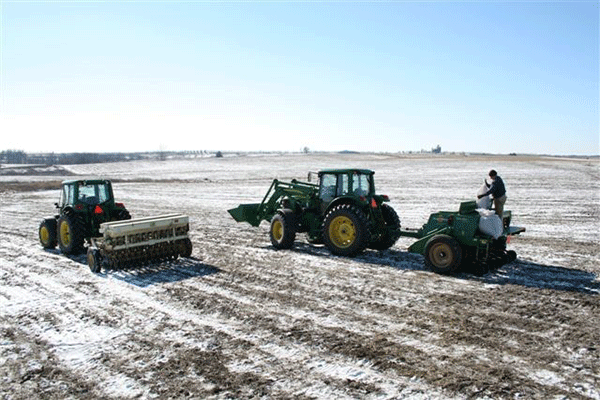 Dormant seeding of the Valley View prairie using native seed drills.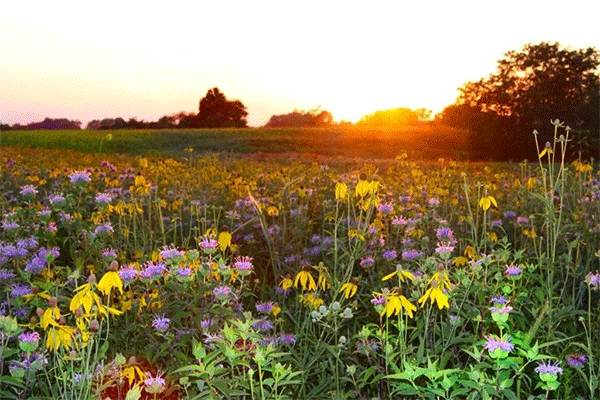 Established prairie at Valley View Farm in bloom.
Ready to Make A Difference?